BEYONCE MUSIC VIDEO in HD "MOVE YOUR BODY" - Great for dancing up a sweat.
I love when we dance to this in Zumba, especially the part where it's like, "now run to the left" because we all throw ourselves across the room like dancing giraffes. It's awesome. :)
September 19, 2011 at 12:49pm
Reblogged from
ami-fly
whenever i get scared of the angels. I'm looking at this
What the angels are really doing when we're not looking…
(via dariinkk)
August 31, 2011 at 9:08am

Zumba with Jillian at 6:15 this evening.
July 27, 2011 at 10:05am

I AM FINISHED WITH SUMMER CLASS.
And I finally had something to eat!
LET THE REST OF SUMMER COMMENCE.
May 8, 2011 at 9:42pm

Cute boy one cubicle down from mine.
But he caught me dancing sexily at Katie.
Oh well. I AM THE LORD OF THE DANCE.
May 3, 2011 at 7:15am

Lose two followers
Dance away my sorrows
May 1, 2011 at 12:50am

Had an amazing day!
Spent the majority of the day at the Double Decker festival with my friends. It was loads of fun. I was really, really excited.
On the way down the elevator I was like:
And even walking there I was so happy.
(That last gif shouldn't even exist. Like, wtf. Talk about fodder for my Doctor Whp-themed nightmares.)
We road the double decker bus (but of course) and I greeted my loyal subjects accordingly.
Expectation:
Reality:
Then we perused the tents and art. I bought a mustache on a stick at the Maker's Market (my taste is impeccable) along with a couple of souvenir t-shirts and a toy Double Decker bus! The t-shirts are really soft and the bus is cuuute. And with my purchases I received a lovely— and free— tote bag.
Oh, and the food! I love festival food. We basically gorged ourselves on corndogs, giant ice cream sandwiches, cakes, lemonade, barbeque… Mmm-hmm. It's a good thing we walked from campus.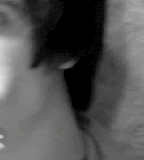 I sported a ute pair of flats, my new floral dress, my signature navy cardigan and a large, floppy sun hat to protect my pale, pathetic scalp. I looked almost hip! (Almost.)
Afterwards we trudged home, exhausted but happy. I took a nap until my friends woke me up for pizza and a movie.
Yeah. But it was delicious, so I can't hate them too much. :))
We watched Across the Universe and intermittently listened to a friend of ours tell us about her Friday night. 
Now I really have the urge to go out. Oh well. Condemning myself to a life of Tumblr.
April 29, 2011 at 10:37am

Seeing the royal wedding today on a big screen at the Lyric.
Anticipating moments like these.
And maybe… This?
Eh, I can dream.
April 20, 2011 at 11:37pm

Just one class tomorrow and I'll be free!
April 12, 2011 at 1:12pm

The happiest Tuesday of all the Tuesdays!
It was around 7:45 am. As I marched half-asleep to Anthropology, I had a groggy, wishful thought: if only my English class was canceled today.
In case you weren't aware, I hate my English class. At some point Ole Miss decided that reading books and writing was too boring for today's hip, young freshman. No, the entry-level English classes needed to be THEMED.
Fabulous.
So my class is themed 'Ole Miss Life'. It sounded easy enough, but in reality we're writing an ethnography. Note that neither I or my professor have ever written an ethnography in our lives. We're basically screwed.
Anyway, I get to anthro and we're watch a movie about eating guinea pigs. Half-way through class I have a sudden (and amazing) realization: We don't have class today.
As soon as I had confirmed this with a couple of my other classmates, I danced like I had never danced before.
I squeed as though squeeing for the first time.
Freedom, however temporary it may be, is still much better than English class.
April 11, 2011 at 1:34am

Okay, what is this? Why are all of these people doing this? WHAT IS GOING ON
(Listening to the audio included is basically my whole post in one beautiful Lily Allen song.)
Parties are actually pretty fun. Last night I went to a frat house with two of my close friends and a bunch of girls from my building that I didn't know very well (but all of whom were super cool). So we get in and there's this huge, writhing mosh pit that I, along with my friends, somehow manage to get pulled into.
So I'm attempting to dance, and it comes out like it usually does
which is cool, 'cause I like my silly moves and I'm having fun doing my own thing.
But THEN some dude tries to pull one of these
So naturally my first reaction is to jump away and yell, "WHOA, MISTER NO NO NO."
In his drunken stupor he simply blinked at me and left to find another, more willing girl to mount.
I can't stand grinding. I know a lot of girls like it, and that's cool; to each their own I say. But it makes me feel so icky, not to mention my general awkwardness on the dance floor anyway. I usually sort of wiggle/bob and throw my hands in the air. It's both discouraging and scary, however, when guys are looking at you strangely because you keep rejecting their dance advances.
Like your creepy, weird dry humping is God's gift to humanity.
Please.
And I just so happen to like my bobbing and wiggling, thank you very much.